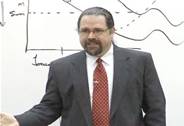 Did you know that my NGH Approved Banyan Hypnosis/Hypnotherapy Certification Super Course is available live online, and this can save you a ton of money!
That is right, you save because you don't have to spend wasted money on travel, lodging and eating away from home. This can easily add up to hundreds, even thousands of dollars in training.
We do it right! We have two years of experience of bringing you live, hands-on top quality hypnosis training online. Our classroom is totally wired for sound and video, so your seat in your home or office is like having the best seat in our classroom.
Our live, online hypnosis certification courses are totally interactive. You can ask me questions during the class, or even talk to the other students in the course.
It does not matter where in the world you are. We have grads who have taken the course live from their homes and offices from all across the USA, and even in Asia, Australia, Mexico and Europe!
Stop putting off the hypnosis training you need to either get started in the profession of hypnotism, or that you need to advance your skills. Top quality hypnosis certification is less expensive when you don't travel.
Hypnosis and hypnotherapy certification and advanced skill building courses available. So if you are considering hypnosis and/or hypnotherapy certification, or want to advanced your skills by taking our Week of Power Advanced Hypnotherapy Certification Course (both include 5-PATH® and 7th Path Self-Hypnosis certifications), you can do so online if you can connect to the Internet.
All you need is a computer with speakers that is connected to the Internet. Taylor and Chad, or experienced technicians will walk you through the process and make sure you can connect to our classroom! They are very patient, they understand that you may not be a "computer person" or "techie" and know exactly what to do to get you connected.
Learn more about our live, online, hands-on professional hypnosis and hypnotherapy training today.
See you in class!